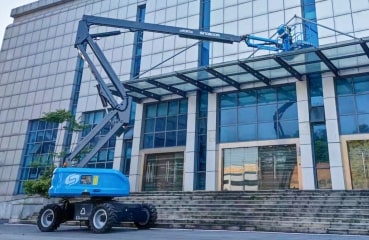 Advantages of an articulating boom lift
posted by:

Emequip

No Comments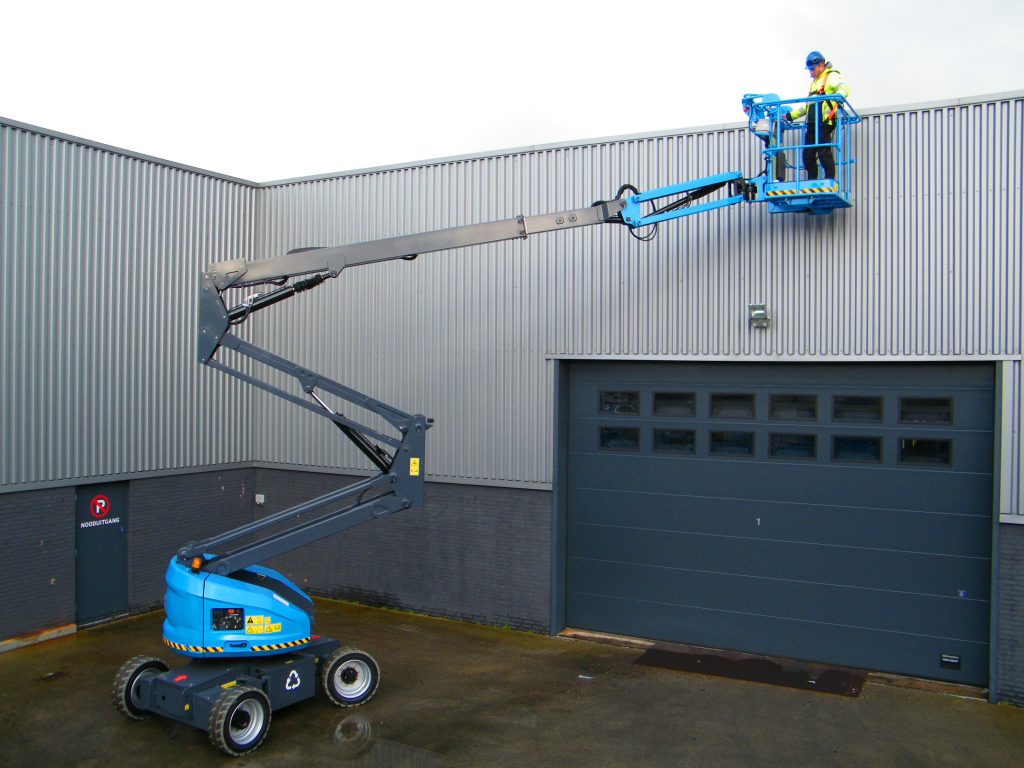 At some point when you are trying to choose which type of aerial work platform to use at the new jobsite, knowing the differences between two unique kinds of equipment can play an important role in how the job gets finished. For instance, there is a huge difference between each and every type of boom lift, depending upon the requirements of the new project. While many industries use the scissor or telescopic boom lift, the articulating boom lift can equally be useful for some of the applications.
Top 3 Advantages of an Articulating Boom Lift
1. Accessing Difficult-to-reach Areas
If your project is stalled because of a difficult to access spot or narrow spaces, then an articulating boom lift is your ideal solution. Articulating boom lifts can manoeuver easily in every direction making every part of your site accessible. The enhanced mobility improves the overall efficiency of the facility and makes a cakewalk of tougher jobs.
2. Easily Adjustable
Articulating boom lifts are one of a kind because of their ability to reach over and above obstacles. The boom sections on the extension arm allows it to extend and compress as and when required, and makes them easily portable to any jobsite or work location. An articulating boom lift can easily adapt to any heights and applications and deliver desired results with safety, stability, and efficiency.
3. Applications
Articulating boom lifts can extend to working heights of up to 26m, which makes them an ideal lift for accessing hard-to-reach confined spaces.
Hence, they are widely preferred for applications such as
Electrical line repairs
Cable and piping repairs
Cleaning and maintenance of building exteriors
Being compact and lightweight as compared to other access platforms, they can also be mounted on four 'legs' to extend their reach for indoor applications such as at airports and malls etc.
If you are in search of one such articulating boom lift for your project, then your search ends at ElectroMech Infrastructure Pvt. Ltd. Our range of access platforms is not just limited to articulating boom lifts but extends up to scissor lifts, vertical masts, and tower cranes rental. For additional information on our wide range of aerial work platforms or enquiries, contact us today.