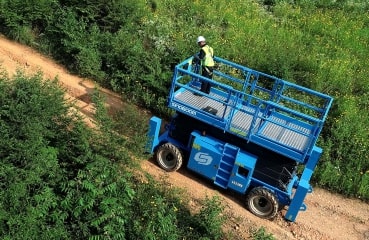 All about scissor lifts
posted by:

Emequip

No Comments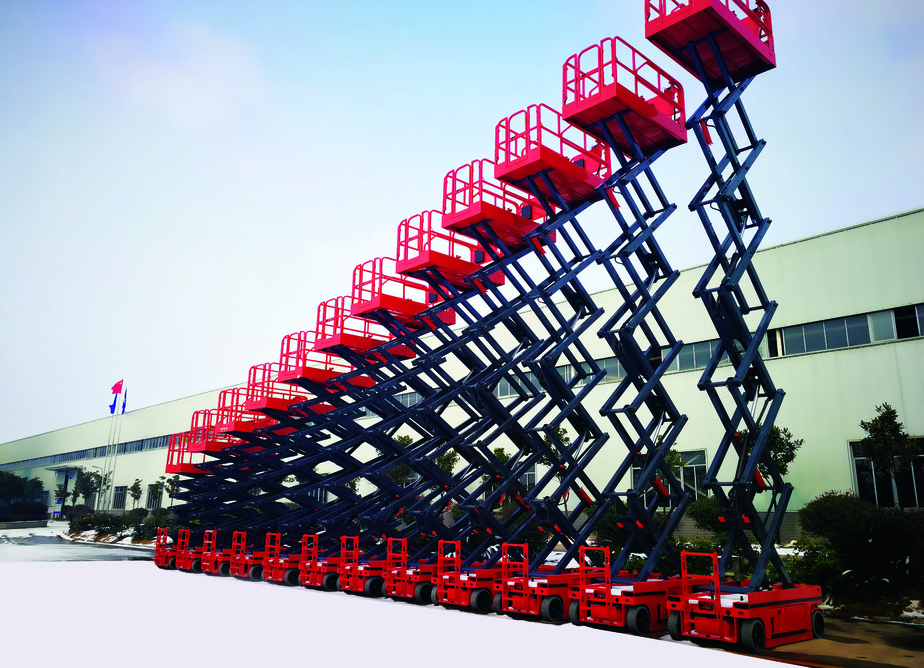 Aerial work platforms are essentially an equipment that enables personnel to work safely at elevated heights, be it for maintenance or repairs. As they find applications in many different industries, they are known by many names such as cherry pickers, boom lifts, vertical lifts, bucket lifts, man lifts, and many more.
Aerial work platforms (AWPs) are not specific to any one particular industry or job. For example, the manufacturing industry uses AWPs to reach overhead components and equipment. General contractors use them to access high areas for repairs and maintenance, while the construction industry identifies AWPs as a critical component in their fleet of equipment. In essence, aerial work platforms are used extensively in many sectors for a wide range of applications.
Of the many variants of AWPs, this blog will mainly speak about Scissor lifts. With large platforms and maximum vertical reach, scissor lifts are widely used for indoor applications. Let's explore what other benefits does a scissor lift have to offer.
The Benefits of Scissor Lifts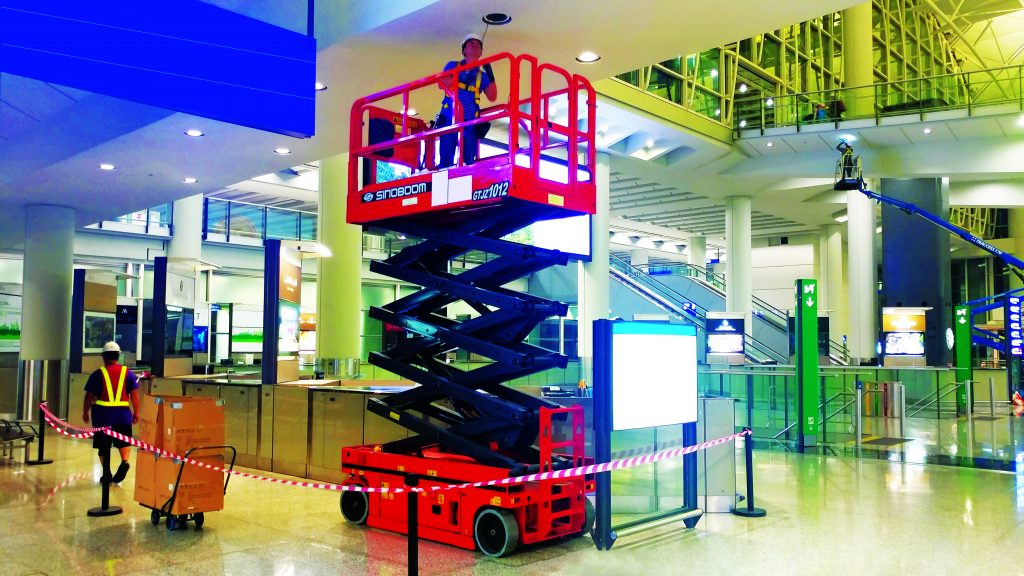 Scissor lifts utilize a crisscross pantograph arrangement that expands vertically to lift individuals on a stage. They are one subset of the range of aerial work platforms designed to lift 1-2 operators at a single time. These lifts are available in different sizes and shapes; however, all of them offer very similar advantages.
While you can choose other aerial work platforms to a similar extent, scissor lifts present certain unique advantages, as we'll see below.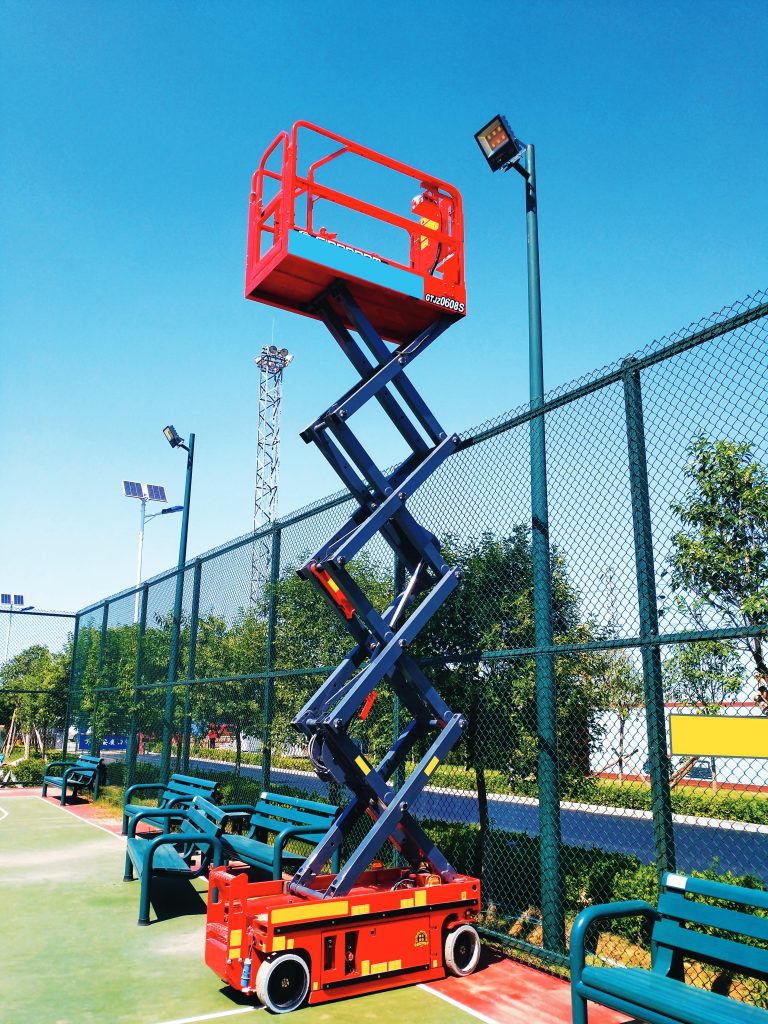 1. Access Difficult to Reach Heights
Scissor lifts can go up to 18m high, this is a platform that enables operators to have a maximum vertical reach which otherwise would be difficult to get to.
2. Usability
Scissor lifts are especially simple to work. The controls are straightforward and in a real sense safe, which eliminates operators fear and fatigue. This eventually means that the operators get trained easily, which reduces downtime and enhances productivity.
3. Reduced Size
A scissor lift is fundamentally the compact type of aerial work platform you will ever find. This is significant when it comes to reaching out to restricted spaces, for example, compact indoor spaces or tightly spaced storage facilities.
4. Floor Space Utilization
It's a myth that aerial work platforms require a huge amount of floor space to work, however, scissor lifts are among the most compact access platform. The entire space required for scissor lifts to operate is its own space as all of the operations are done vertically. Its compact size makes these lifts easy to store.
Choose the Right Material Handling Partner
It's imperative to remember that scissor lifts aren't the correct answer for all businesses. Nonetheless, if a scissor lift isn't right for you, a different type of vertical lift might suit your requirement. ElectroMech Infrastructure Equipment Pvt. Ltd. offers customized aerial work platforms for a wide range of industries. With proven expertise in vertical lifts, our platforms are designed with a host of safety features and undergo rigorous testing before they hit the market. Contact us & follow us to find the right access platform for your business today