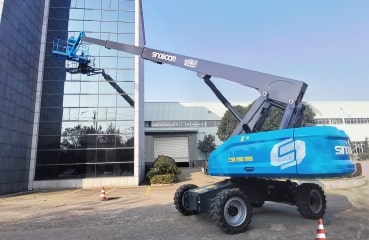 Benefits of a mobile elevating work platforms
posted by:

Emequip

No Comments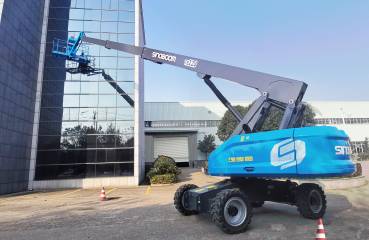 Safety and stability are of significant importance when it comes to working at heights. This is where, equipment like Mobile Elevating Work Platforms (MEWPs) could be the most helpful equipment at the job-site. These versatile platforms can be used with both indoor and outdoor with very little to no risk of accidents on the jobsite.
Benefits of Using a MEWP
MEWPs find their applications in various industries as they provide safe and stable operating conditions at heights. The following benefits were identified through evaluation of their operations.
Flexibility: MEWPs are designed and engineered to work for both indoor and outdoor applications. Similarly, they are flexible enough to work on all kinds of surfaces. Their ability to work in confined spaces and access hard-to-reach areas bolsters its flexibility claim.
Safety: When it comes to working at elevated heights – safety and stability are of primary concern. Apart from exceptional safety measures, most of the MEWPs come with emergency features and customized safety worksheet that can be followed during an emergency. When working with such safe equipment, operators are less vulnerable to mishaps and errors.
Minimum Effort: When we use a MEWP to access heights, the effort is reduced and the work gets done efficiently and with minimal amount of time. As the effort and time gets saved, it can be used effectively for some other productive work.
Cost-Effective: MEWPs help you save costs by enhancing speed, efficiency, and productivity of your operations. Also, MEWPs are easier to operate, requiring less operators and saved costs.
Easy to Move and Reusability: MEWPs are less complex equipment and are easy to set-up for indoor and outdoor applications by operators. As they are mobile, they can easily be transferred from one location to another for different projects without much trouble.
Partner with the Industry Leaders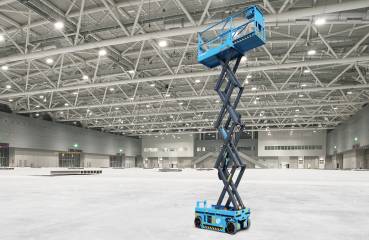 If you are looking for Aerial work platforms that are mobile, safe, stable, and flexible? Contact ElectroMech Infrastructure Equipment (EMEQ) who are the industry leader in supplying the most versatile and safe MEWP. Our MEWPs resolve several problems by confined spaces, hard-to-reach corners, and conformity to safety and health standards.
Whatever your requirements, our MEWPs are easy to install and operate. They are safe, stable, and cater to a wide range of applications across varied industries.
Write to us at awp@emech.in with your requirements for the best value at the best cost!