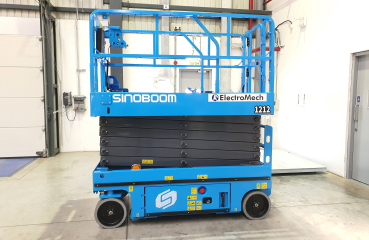 Benefits of a scissor lift 
posted by:

Emequip

No Comments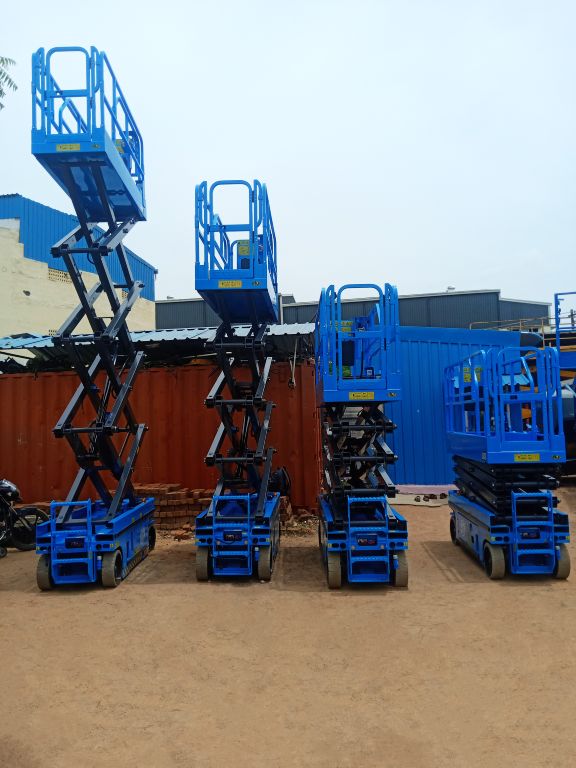 When it comes to accessing and working at heights, selecting the right aerial work platform (AWP) is critical and makes a massive difference between disaster and efficiency. Scissor lifts are considered the most versatile and efficient among the access platforms family. They offer extreme level safety and stability at heights and a wide range of functionalities over its counterparts.
Listed below are some of the benefits of scissor lifts that one must consider if they are active in the aerial work platform market.
Benefits of Using a Scissor Lift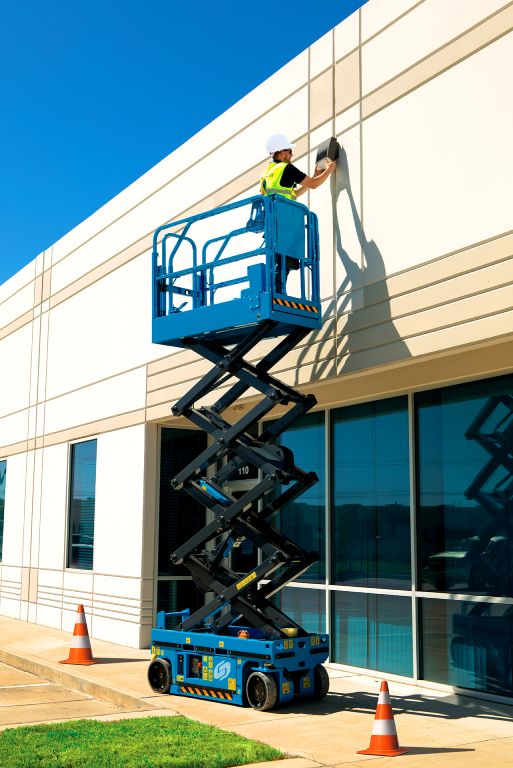 Scissor lifts use a criss-cross, pantograph-like mechanism that expands to elevate people on the platform and assist them in accessing hard-to-reach spaces. Although they appear different from other access platforms in terms of design, they exhibit similar functionalities and share similar applications.
Although one can opt for other AWPs, scissor lifts offer a wide range of features and applications that make them inevitable.
Access hard-to-reach spots and heights: With a maximum reach of 18m, the scissor lift allows operators to reach heights and access confined spaces that otherwise would have been difficult to access.
Easy to Operate: The ease of operations, simple controls, and ergonomics reduce discomfort and enhance operator's efficiency. This also implies that the operator needs less possible time to get acquainted and operate the lift with minimal downtime.
Compactness: Scissor lifts are the most compact AWP compared to their counterparts. This is an advantage when accessing confined spaces and tightly stacked warehouses.
Minimal Floor Space: While other counterparts require more room to operate, scissor lifts are the most compact. The total area occupied by a scissor lift is minimal, making them easy to store equipment.
Customizable: The Scissor lift can easily be customized to fit your business needs and application. For instance, ElectroMech Infrastructure Equipment (EMEQ) offer scissor lifts with additional room space to elevate more than one operator and tools.
Economical: Compared to its counterparts, scissor lifts are the most cost-effective and versatile access platforms in the current AWP market. The electric scissors lift version is more energy efficient and consumes zero power. Contact EMEQ experts for a price quote today to know the best Scissor Lift Price in India.
Partner with the Industry Leaders
ElectroMech Infrastructure Equipment (EMEQ) are the industry leader in supplying the world with the most reliable and stable scissor platform lift. We have proven expertise as a scissor lift manufacturer, and our AWPs have set the benchmark for exceptional safety and stability at heights. In addition, not just scissor lifts but all our aerial work platforms are equipped with a host of safety features and undergo rigorous manufacturing and pre-dispatch tests before they are delivered to you!
Contact us today for the best value at the best cost!