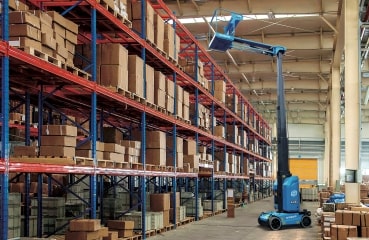 Benefits of vertical mast lift
posted by:

Emequip

No Comments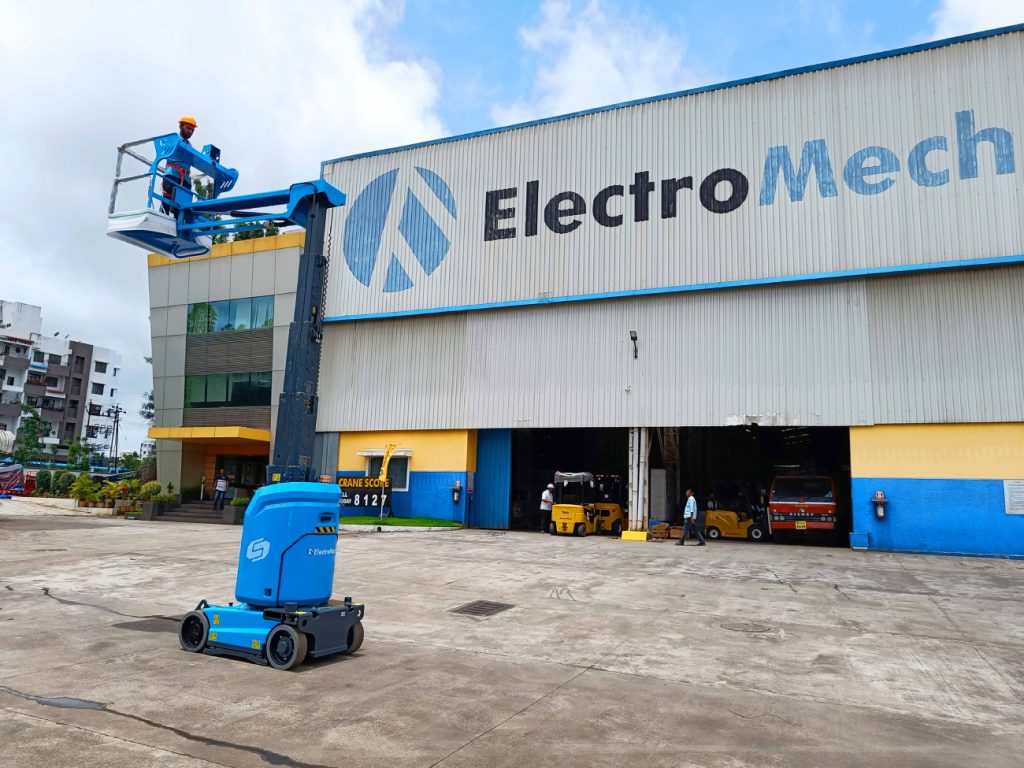 Vertical mast lift are designed and engineered to operate in narrow aisles and confined plant environments. These easy-to-operate lifts offer a combination of high vertical reach and maneuverability that makes them a safe and stable solution for tough industrial overhead maintenance applications.
This blog describes the benefits of Vertical Mast Lift over other access platforms which include conventional ladders or portable podiums as well as other aerial platforms from the following aspects:
Top 5 Benefits of Vertical Mast Lift
1. Compact Structure and Wide Applications
When operators have access to a vertical mast lift, no job is out of their reach. As an AWP, vertical mast lift does have certain benefits over other aerial lifts. Its compact structural design and lightweight but sturdy aluminium alloys keep operations at heights stable and safe. When not in operations, the lift can be retracted to its minimum size and takes very small floor space. Although a vertical mast lift is considered to be the smallest of all the contemporary aerial work platforms, it's also the most versatile one.
2. Fixing Challenging Jobs with Vertical Mast Lift
A vertical mast lift can be helpful in facing any of these below challenges –
Jobs or repairs at elevated heights and in very tight or confined spaces
Jobs that calls for a high level of mobility and rotational ability when at height
When you got only one operator on the job site to operate and move the lift
A vertical mast lift makes your jobsite as productive as it could be. Electric mast lifts work well in indoor applications such as warehouses, aircraft repairs, retail environments and other similar applications where safety and stability are a must.
3. Portable and Easy to Store
Vertical mast lifts are compact, which means they are highly portable and easy to store. Even if they are not in use for long periods they don't take much space in your storage area and keeps the premises easy to navigate.
4. Moving around obstacles
A vertical mast lift is an ideal alternative to replace ladders or portable podiums that are in use even today. A mast lift platform can even work around obstacles just like a scissor lift or other AWPs.
5. Availability
Vertical mast lifts are available in many different shapes and sizes, so finding the one that meets your needs is essential to make the most out of the equipment. Contact our experts today to discuss your project requirements and together we'll find the lift that works best for you.