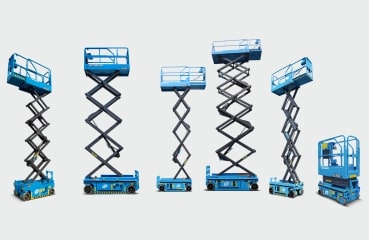 Different types of scissor lift 
posted by:

Emequip

No Comments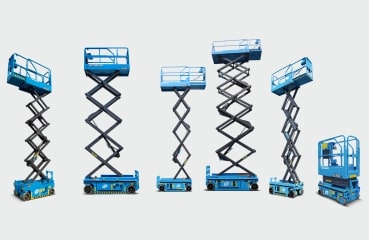 In spaces such as warehouses and building maintenance, Scissor Lifts works wonders. They rely on their criss-cross, pantograph-like design and different types of motors for their lifts. From electric to diesel, let's explore in detail the different types of scissor lifts in detail.
Types of Scissor Lifts
The power source of a lift and the weight on the platform decides the speed with which the platforms get raised or lowered. The more the weight, the more the pressure on the power source. The operators who constantly work with such equipment opt for a more powerful engine for efficient lifts. Let's explore the different types of scissor lifts based on their power sources.
Electric Scissor Lifts: This type of scissor lift use battery powered as power source. Electric scissor lifts offer a great combination of power and performance. They do not emit fumes, are less noisy, and are less bulky than their diesel counterparts. They are mostly used for indoor applications. The Electric Scissor Lifts are further available in two types:
a. Hydraulic Motor Drive Scissor Lift
b. Electric Motor Drive Scissor Lift
Diesel Scissor Lifts: As the name suggests, they use diesel as the power source. Their engine offers the most power amongst its variants and can carry more weight and offer a wider work platform. However, they emit fumes and are noisy during operations making them ideal for outdoor applications.
Partner with the Best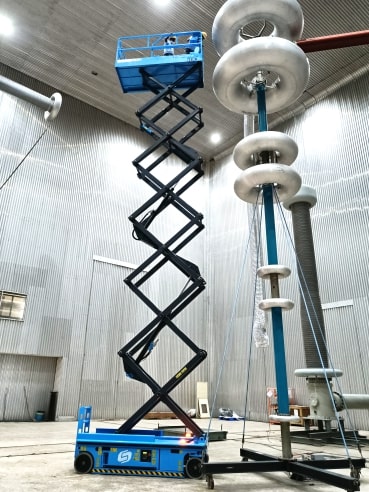 For more information on different types of scissor lifts, contact ElectroMech Infrastructure Equipment (EMEQ) as we maintain a wide range of Scissor lift Platforms for every application and requirement. At EMEQ, we strive hard to provide the safest and stable aerial work platforms at the best price. Given the critical nature of the operations, it is necessary to speak to the experts before opting for a scissor lift.
Are you looking for Scissor Lift Platforms? Write to us at awp@emech.in with your requirements.
Contact us today for the best value at the best cost!