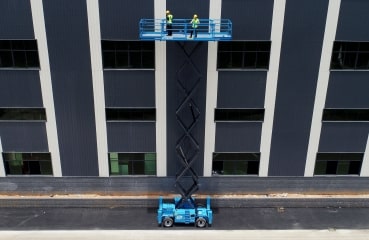 How to operate a scissor lift?
posted by:

Emequip

No Comments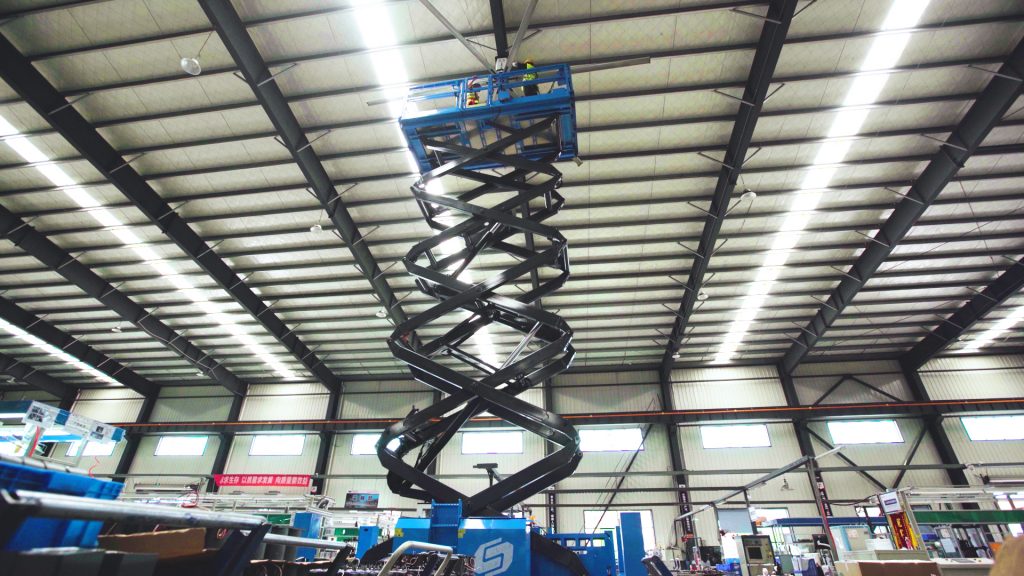 When operating a scissor lift it is critical to adhere to certain operating instructions for optimal safety. No matter what, the operator of the scissor lift must understand that the safety of everyone on the premises is of the highest value.
At ElectroMech Infrastructure Equipment Pvt. Ltd., we supply a wide array of aerial work platforms, but they all come with specific operating conditions and checklists. Continue reading for more information –
Preparing The Workspace
Before the operator begins with any task, they need to ensure that the space you are going to be working on is all ready for the job. This includes warning signs such as yellow for caution and red for danger tape. The red danger tape is required only if there is a possibility that items may fall on top of people and cause injuries.
The operator must always ensure that they are using the scissor lift on a smooth and stable surface. This will prevent any potential injuries to themselves, the equipment and anyone around the job site.
Pre-Work Checklist
Once the operator has cordoned off the job site, they should then check for any potential obstacles, both overhead and on the ground.
It is of paramount importance to be aware of such obstacles, as the access platforms do not provide any protection against electrical conductions through power lines and via components associated with electric currents. Also, the equipment isn't insulated, hence it doesn't protect against such incidents.
Using/Operating A Scissor Lift
All of the controls needed for your job are located in the centre of the operator section. Scissor Lifts come with a high and low range that can be used while travelling. The high range can be used if the path is clear, while a low range should only be used in case of a more difficult path, like rough terrain. Also, always make sure to protect the platforms and the railings during operations.
Shutdown Instructions
Once the operator is done with the task, they can slowly lower the platform down and halt the scissor lift by pressing the stop button situated in the base section. Climb down from the platform and turn off the scissor lift by using the key. Always ensure that you clean up any debris that may have fallen during the operations and tidy up any additional equipment.