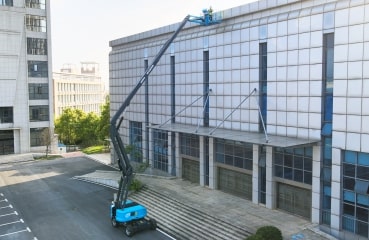 Top 3 industry applications of aerial work platform (AWPs)
posted by:

Emequip

No Comments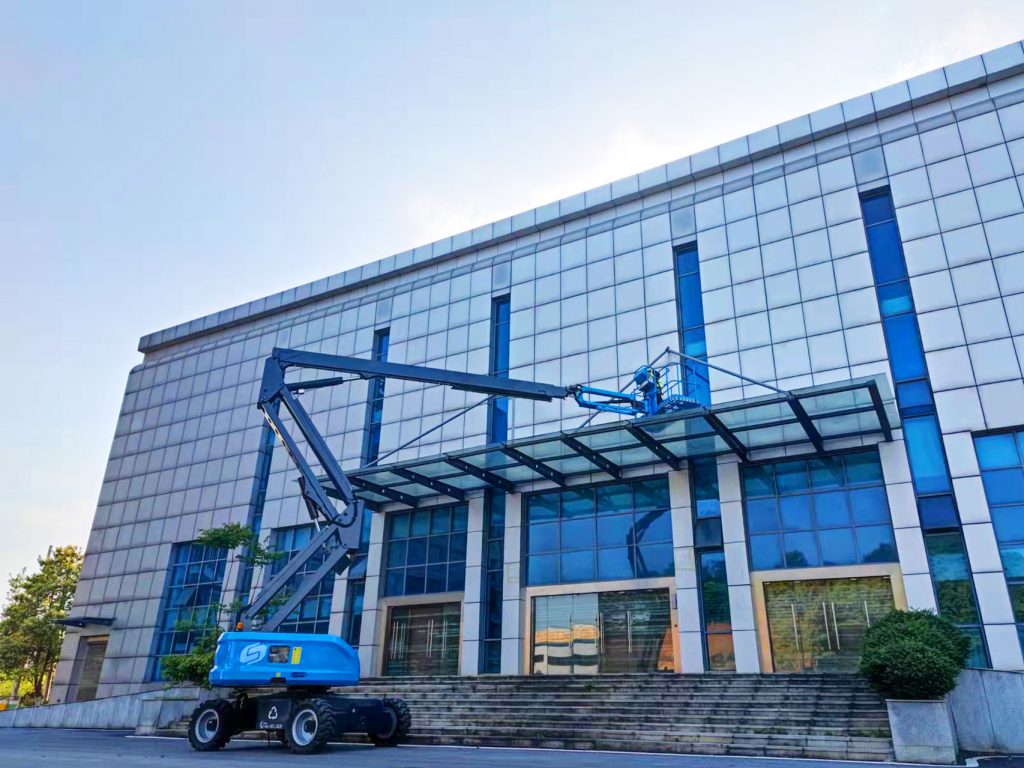 Aerial work platforms (AWP) are a bunch of access machines that includes elevating and mobile elevating work platforms. Generally, aerial work platforms are used for urban infrastructure and high rise maintenance and on small-scale construction sites and a wide range of other applications.
This blog will explore the top 3 industry applications for aerial work platforms (AWPs). Some of the jobs may sound familiar, while others aren't that obvious. However, one thing remains constant, If your application requires working at elevated heights, an AWP is your best bet!
Top 3 Industry Applications of AWPs
1. Construction Projects, Urban Infrastructure, and Facility Management
AWPs typically used at construction sites include articulating and telescopic boom lifts. AWPs are mainly for accessing heights that other types of equipment cannot. While Telescopic boom lifts are ideal for maximum reach, and articulating boom lifts are useful at construction and building maintenance sites with many confined spaces. Articulating boom lifts have boom sections that propel them to reach and manoeuvre up and around structures to access things at heights like heat and cooling units, duct areas, pipelines and more.
Both articulating and telescopic boom lifts are suitable for rough natural terrain and semi-finished building sites. However, it goes without saying that when working on construction sites, it's very critical that AWP operators are well-trained and certified.
2. Electrical Line Repair and Maintenance
Telescopic boom lifts are the most commonly used AWP for indoor applications such as electrical work. This machine is designed with the criss-cross pattern pantograph style extension. The operator working on the controls can directly position the boom lift underneath the designated work area, while the other worker stands up in the bucket platform and accesses the electrical line above. 
For indoor applications and wiring jobs, scissor lifts are preferred, since such applications require a limited extension. Many telephone exchanges, industrial construction firms, and many others use AWPs for applications such as electrical installation projects, route conduits, fix and upgrading electrical components.
Electrical line repair may be a common job for aerial lift operators, but it comes with its own set of risks and dangers.  Hence, it's suggested that the operators be trained and certified when working with electrical lines. Training informs the operators of all the safety measures, usage of safety AWP and proper clothing.
3. Indoor Retail Areas and Warehouses
Scissor lifts although smaller than other access platforms, are the most preferred AWP for indoor applications. Electric scissor lift are propelled by a crisscrossing pantograph that extends vertically, straight up from the base. They are operated in many retail settings to perform indoor building maintenance and repairs. They have narrow platforms, however, there are versions that come with extended platforms, and are also used in warehouses to lift and handle various loads. Electric scissor lifts are safe for indoor applications as they don't emit harmful fumes.