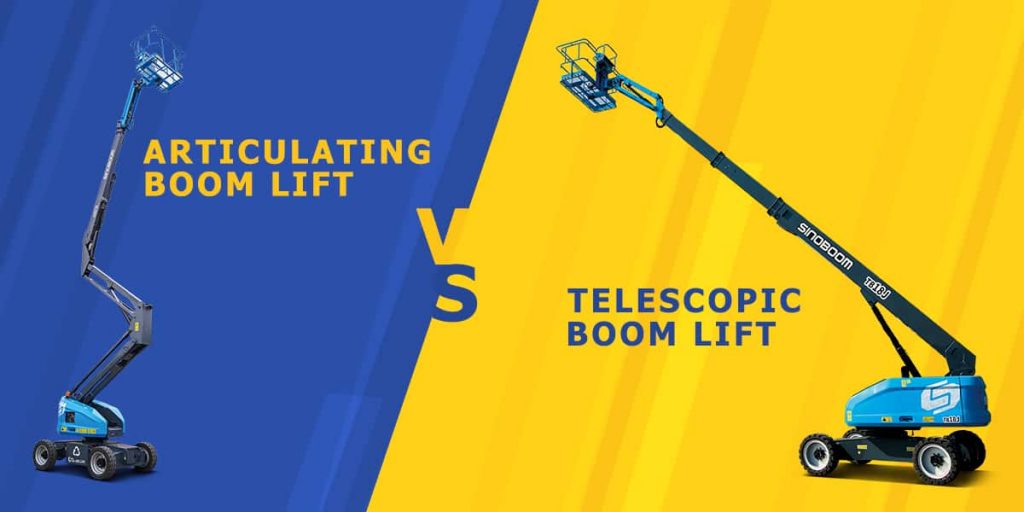 Aerial work platforms are used widely to perform operations at height safely and efficiently. To meet the needs of various industries that work at height, there is a wide range of aerial work platforms available in the market including scissor lifts, boom lifts, and vertical mast lifts. Boom lifts, in particular, are an ideal platform to work at height with tools and other materials because they offer a great deal of flexibility in terms of their ability to reach out at complex angles.
There are two types of boom lifts available in the market: Articulating boom lifts and telescopic boom lifts. But what makes them different? Continue reading to discover the differences between the two and assimilate how to choose the right boom lift for your job at height.
What is an Articulating Boom Lift?
An articulated boom lift consists of multiple boom sections that can articulate at multiple angles, allowing the operator to reach over and above obstacles. Articulating boom lifts offer more flexibility compared to telescopic boom lifts because they can reach out to the complex and narrow spaces safely and efficiently. Articulated boom lifts are available in both diesel and an electric power sources. Industries that are required to work outdoors prefer to acquire a diesel-powered boom lift whereas for indoor operations an electric articulated boom lift is available which makes less noise and comes with non-marking tyres.
Key Features of an Articulated Boom Lift
Ideal for narrow workspaces
Ideal for outdoor rough terrain operations
Can reach closed spaces at heights
4WD traction allows gradeability up to 45%
Why choose an Articulating Boom Lift?
If your job at height requires you to reach in between, over, or under various obstacles, an articulated boom lift is the best equipment for the job. It allows operators to fit in very narrow or congested spaces that would not be possible with a telescopic boom lift.
What is a Telescopic Boom Lift?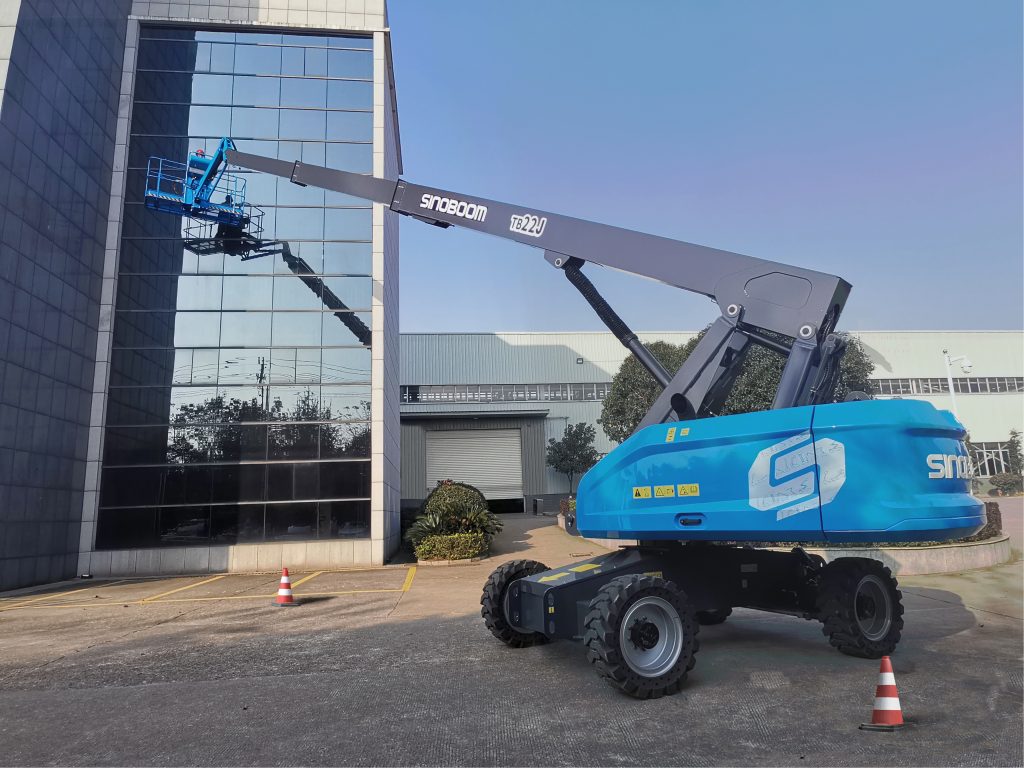 A telescopic boom lift is also known as a stick or straight boom as it only extends straight with greater horizontal reach. Telescopic boom lifts are frequently used by construction, industrial, painting and facility management industries.
Why choose a Telescopic Boom Lift?
Telescopic boom lifts allow a quick boom extension and offer extended outreach. Telescopic booms come equipped with active oscillating axles and with four-wheel drive, ensuring maximum terrain stability and traction. A telescopic boom lift comes with either electric or diesel-powered engines based on your requirements.
Key Features of a Telescopic Boom Lift
Maximum horizontal outreach
Faster to reach full height
Oscillating axles offer maximum terrain ability
Having said this, to choose between an articulated and telescopic boom lift, one must consider multiple factors such as physical requirements, the type terrain of the work premises, load handling capacity and outreach. To learn more about our range of telescopic and articulated booms available, click here or contact us.